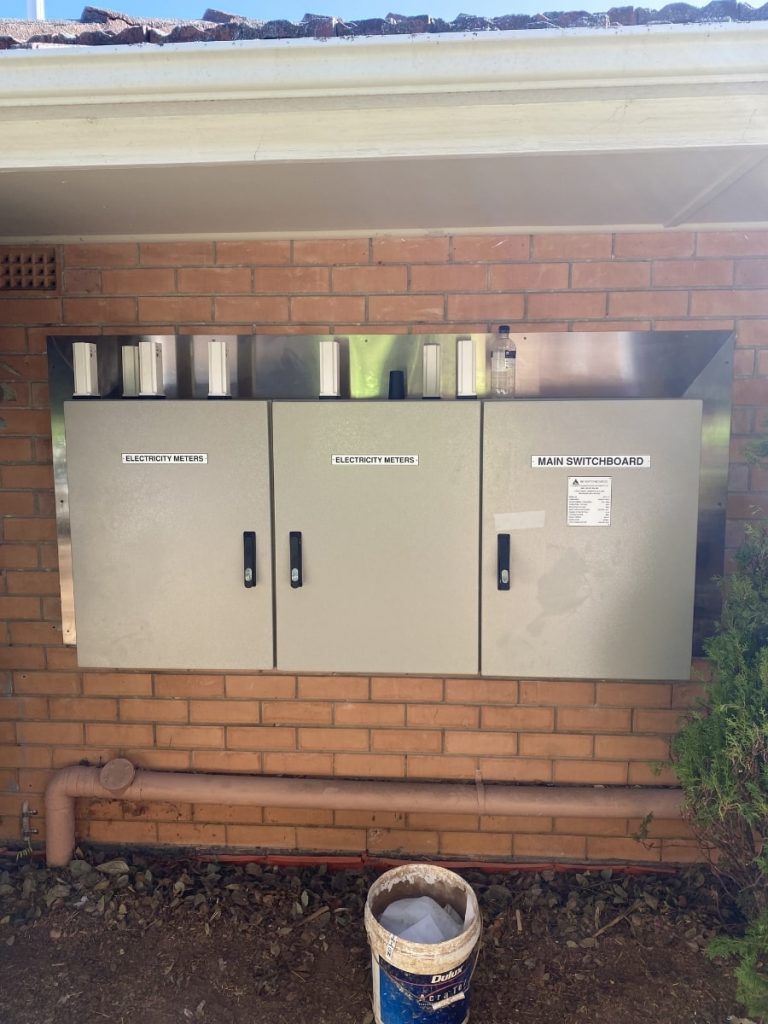 Looking for Electrical Switchboard Upgrade Services in Adelaide?
Your switchboard is an important part of your home, rental property, office or workshop's electrical grid. It is responsible for sending electricity to different parts of your residential or commercial property.
If it suddenly fails, the consequences can cause loss of time & money.
This is why you should enlist the help of a qualified local electrician to ensure the electrical safety of your home or business. Our accredited and insured electricians can assist you with upgrading your electrical switchboard, professional switchboards installation, repair or maintenance, to ensure your property is electrically safe & mitigate any potential issues that maybe present.
Upgrade Your Switchboard Today!
C & R ALL SPARK ELECTRICAL ARE YOUR LOCAL ELECTRICAL EXPERTS
Servicing All of Adelaide & South Australia
What Our Customers Say About Us
What Is a Switchboard?
A switchboard is an important component of your electrical systems which safely distribute electricity throughout residential and commercial facilities. It provides electricity to loads or other sub-boards & will disseminate the electrical current into smaller load circuits, while providing circuit protection. It essentially provides a circuit breaker, Rcbos (safety switches) & or fuse's for electrical circuits in an enclosure.
A switchboard structure consists of a switchboard frame & or enclosure, earthing system, bus bar, electrical wiring, overcurrent protective devices, fuse's, metering, rcbo's or RCD safety switches & circuit breakers. The switchboard enclosure houses all these components in one please to ensure the electricity can be isolated safely in one place if & when required.
Switchboards have a voltage & amperage rating that refers to the level of voltage & current that they can carry safely without being damaged. When choosing a switchboard, make sure you know the maximum continuous current required (maximum demands) and available fault current. These three are important in determining the design of your new switchboard.
How do I know that my switchboard is outdated?
The switchboard is a complex device. Only professionals can accurately analyse its inner workings and identify problems. But there are simple things you can look out for to help you know if your switchboard is faulty, or if it needs an upgrade:
When should You Upgrade An Outdated Switchboard?
If you need a switchboard upgrade, make sure your only communicating with an experienced & licensed electrician to do the job.
Why Is Electrical Switchboards Maintenance Important?
Protecting your switchboard is necessary for safeguarding both you, your family & business's well-being. Regular maintenance allows you to do this with ease.
Don't Risk it! Get Regular Switchboard Maintenance
Don't risk the safety of your home, rental
property, office or workshop! Get regular maintenance for your switchboard.